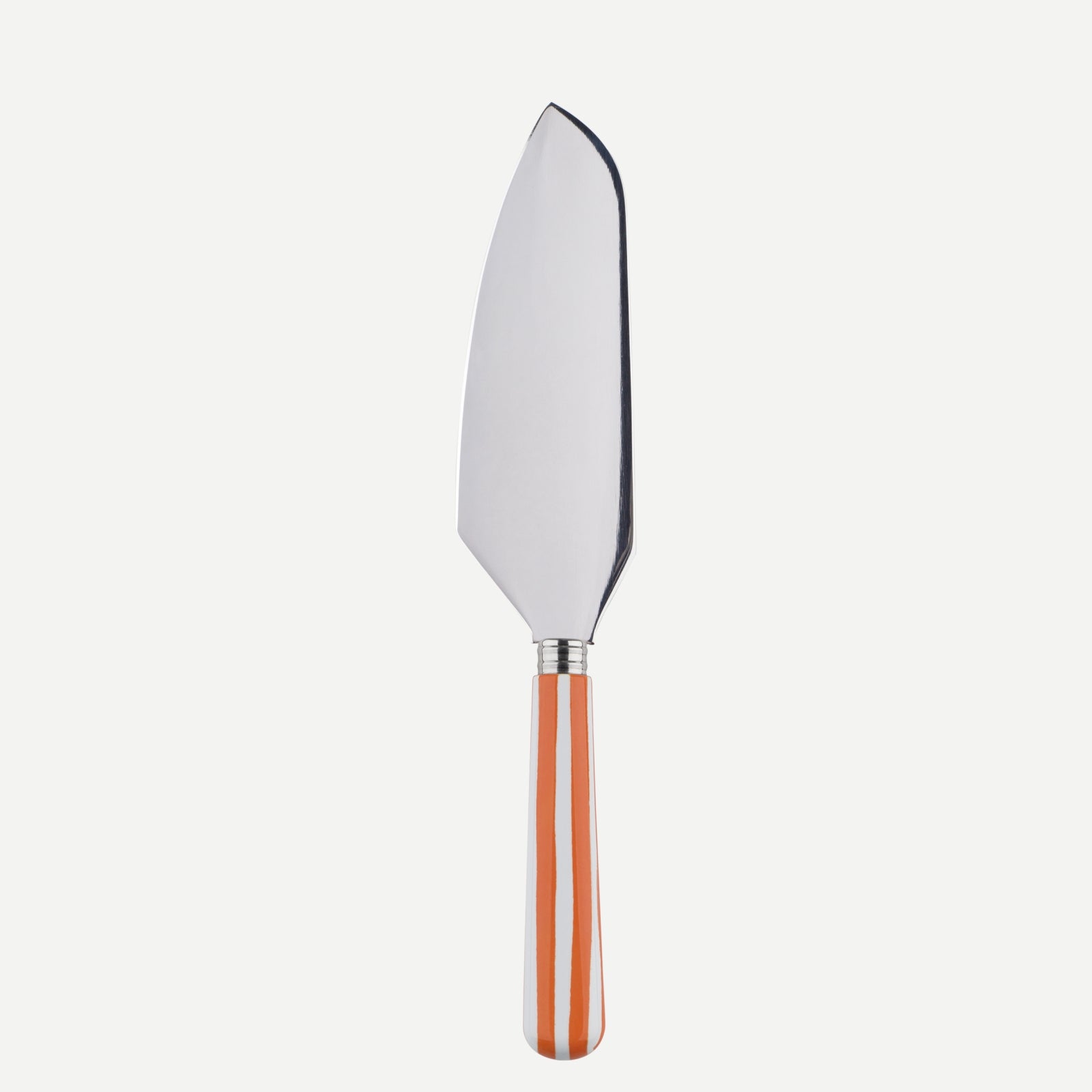 White Stripe, Orange
Free shipping for all orders above $200
Decorative tableware is something of a hallmark for Sabre.
Vichy, Marguerite, Transat... a total of 13 patterns available in several colours... It's a nod to the past and we love that.
Perfect for completing your service or preparing a tableware set for your holiday home.
The Sabre pie server features a sharp blade enabling you to cut and serve all sweet or savoury dishes. A highly practical dual purpose cutlery item.
Product reference

0736-026-0061

Material

Stainless steel 18/10 - Nylon handle varnished
Without bispenol A

Suitable for food contact

Dishwasher safe at 45°C maximum

Not suitable for microwave oven
The Transat collection is dishwasher safe at 45° maximum. Avoid using overly aggressive dishwasher tablets or gels (3-in-1 type). Remember to open the dishwasher at the end of the cycle. When washing by hand, we recommend that you do not use abrasive sponges.
If small rings appear on the knife blades, they can be easily removed with a soft cloth and/or white vinegar.
For cutlery with light-coloured handles, avoid prolonged contact with foods that stain (coffee, tea, tomato sauce, etc.).

Free shipping for all orders above $200
Learn more