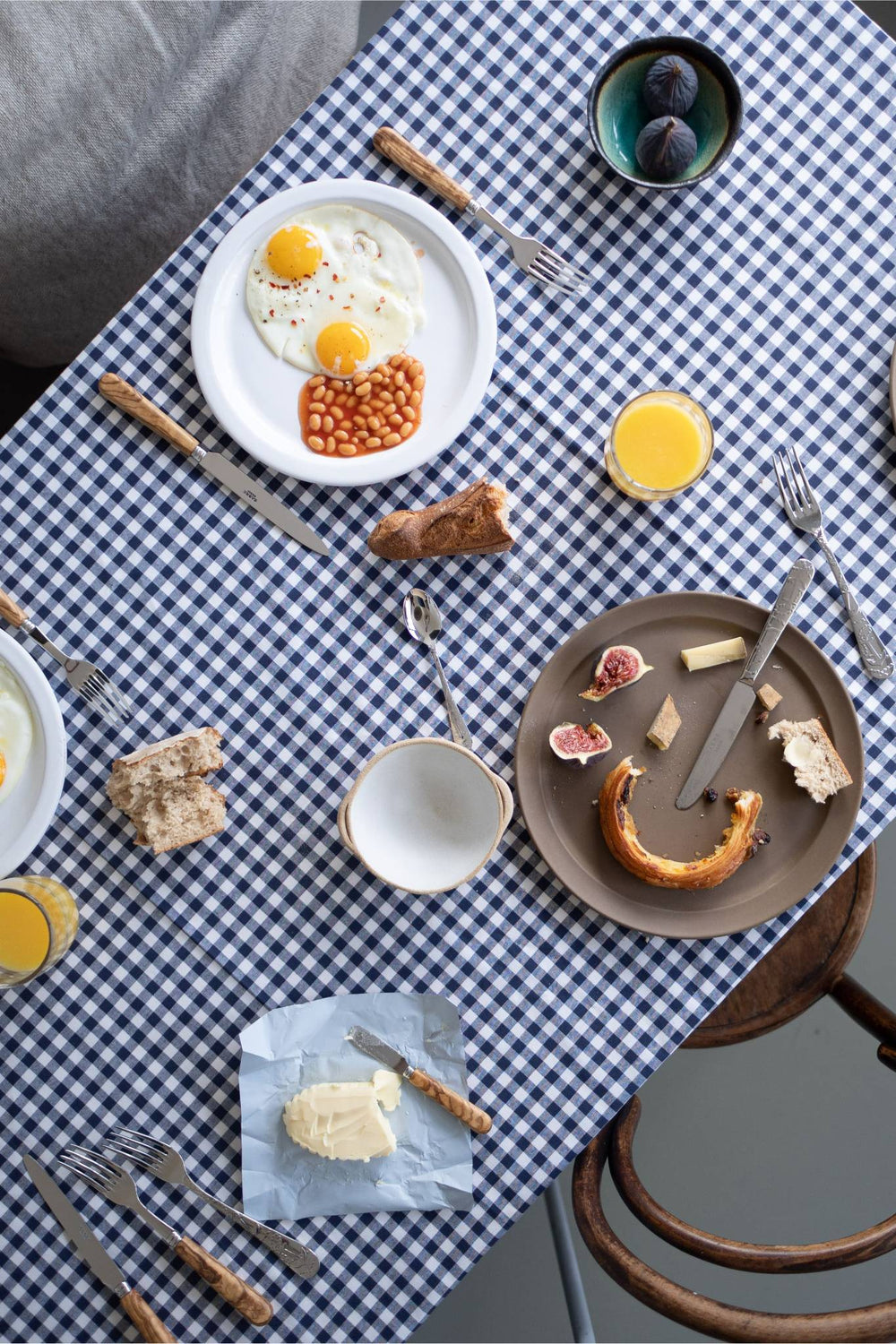 The beginning of Sabre
Some collaborations make perfect sense. In 1993, when Habitat contacted Francis Gelb to make a knife, the decoration giant knocked on the right door. The perfect door.
The young designer met the challenge and created a model with a square ferrule, a complex endeavor.
The "Sabre" collection, which would then give its name to the House—launched the beginning of a fruitful partnership.
A love story
1992: a man, a woman and love at first sight.
We could tell you the story of an umpteenth (and beautiful) encounter. But there was something really special about when Francis Gelb met Pascale. Something delicious, actually. When these two epicureans crossed paths, an idea sprouted and grew into a utensil measuring about 20 centimeters, one that the young couple took an irreverent pleasure in reinventing: cutlery.
A discreet object whose every contour Francis knew by heart. Born into and trained by a family of goldsmiths, he wanted to give these objects a new edge. In their Parisian apartment, the close-knit duo dreamed up the first creations of a playful and offbeat brand.
Between bouts of laughter, Sabre Paris was born.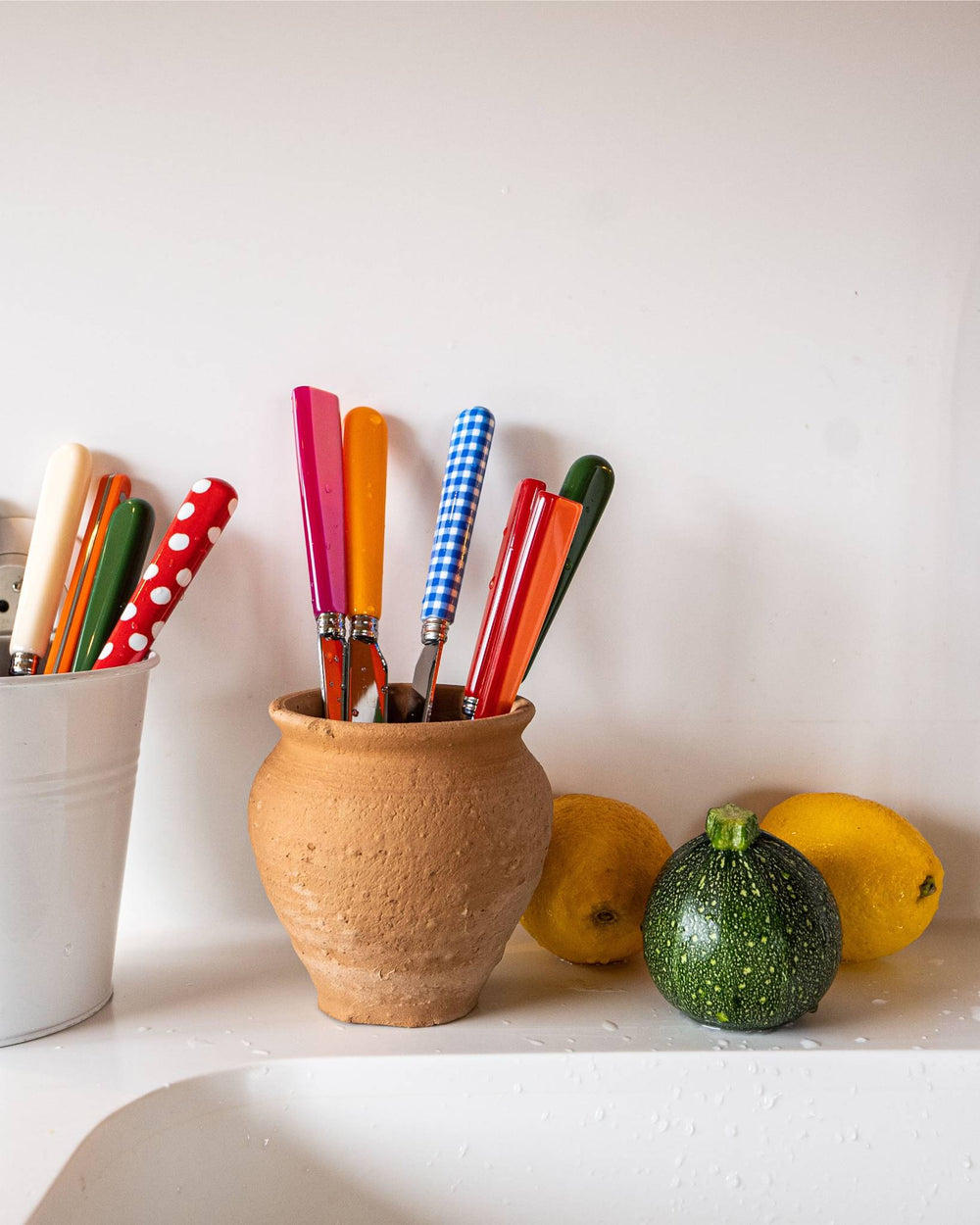 A bold brand
"Less conventions, more freedom."
This is the bold spirit that drives the founders of Sabre Paris. From the moment of its launch, the brand revolutionized tableware and created impertinent collections that rang out like manifestos. No to pompous luxury and stuffy classics! Yes to cheerful, simple and elegant products. An original vision that the House invented and still upholds, on its own, today.
With the flick of a knife, Sabre Paris modernized fancy dishware. No more ceremonies. With its flatware, the table is dressed up every day. Beautiful objects to hold on a daily basis, from breakfast to dinner, combining utility and delight for convivial moments with your loved ones. Around the dishes, we find not one but several styles of knives, forks and spoons!
A mix & match pioneer, Sabre Paris has fun stirring things up. Bright colors, mismatched patterns: the House makes different worlds collide.
By uniting opposites, it creates strong contrasts that catch the eye.
A clever way of turning the table upside-down and redefining beauty with its own language.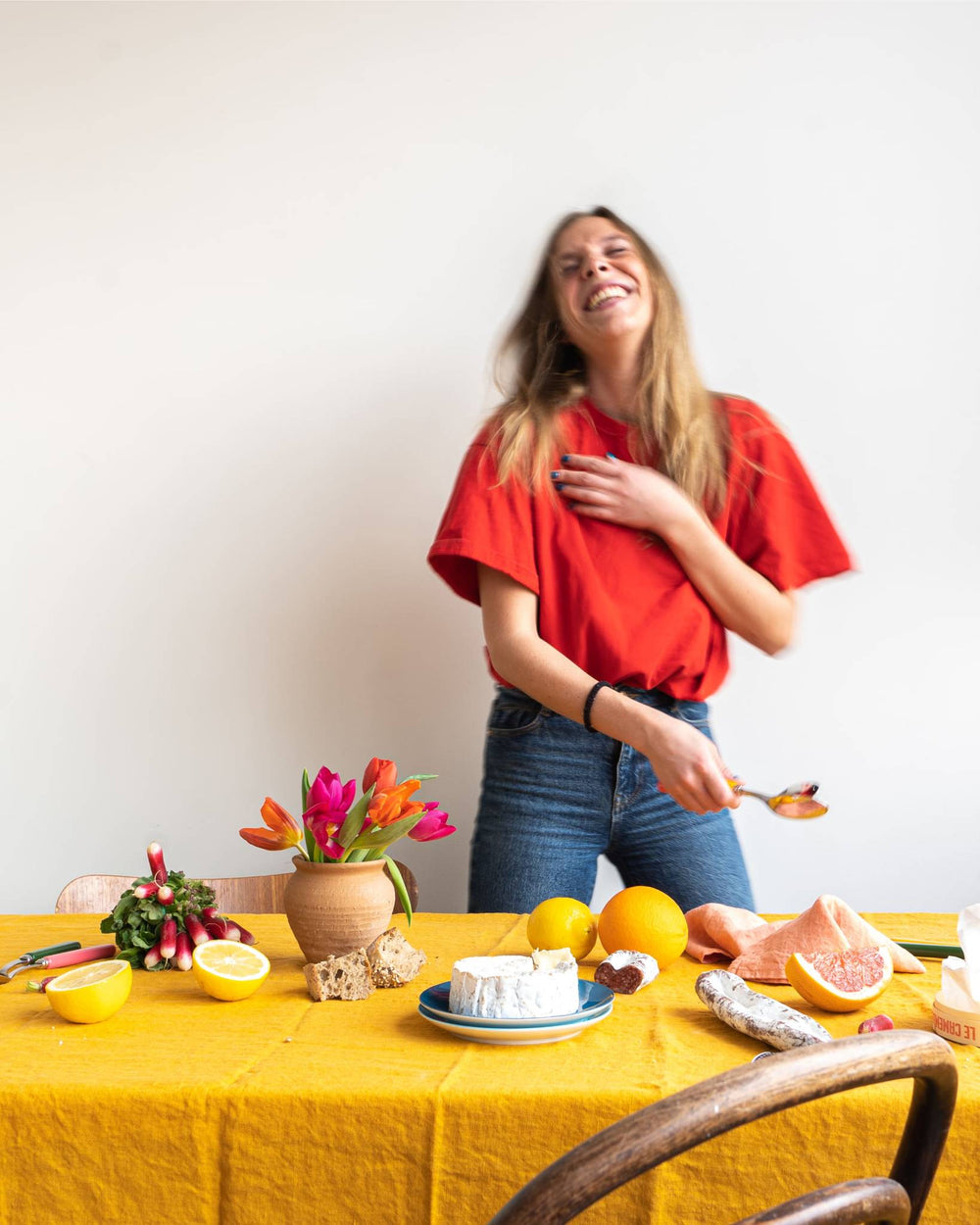 Getting together and sharing are important to Sabre
How can you electrify a table? For Sabre Paris, the answer is color.
For 30 years, the brand has unfurled an energetic palette over its creations. Invigorating vibes shimmer on the flatware handles, with crushed raspberry, vermilion red and blood orange. In contrast to this daring exuberance, it can also play it soft with milky tones.
Always adventurous, the House explores another field of expression: that of patterns. Gingham, toile de Jouy, stripes, flowers and polka dots are printed on the nylon handles, using a technique that requires exclusive know-how.
These original models are softened by understated and functional shapes, designed to fit perfectly in the hand.
"More than utensils, Sabre Paris cutlery is designed as real decorative objects."
"The work on colour is fascinating: certain combinations of tones reflect a personality or a state of mind such as joy, reflection, balance, confidence... The key thing is to create an atmosphere, to give meaning. "
Working with colors, patterns and materials is a passion at Sabre Paris. Plain or printed, our models with elegant finishes are designed in a multitude of variations to shine alone or create your own style by combining genres.