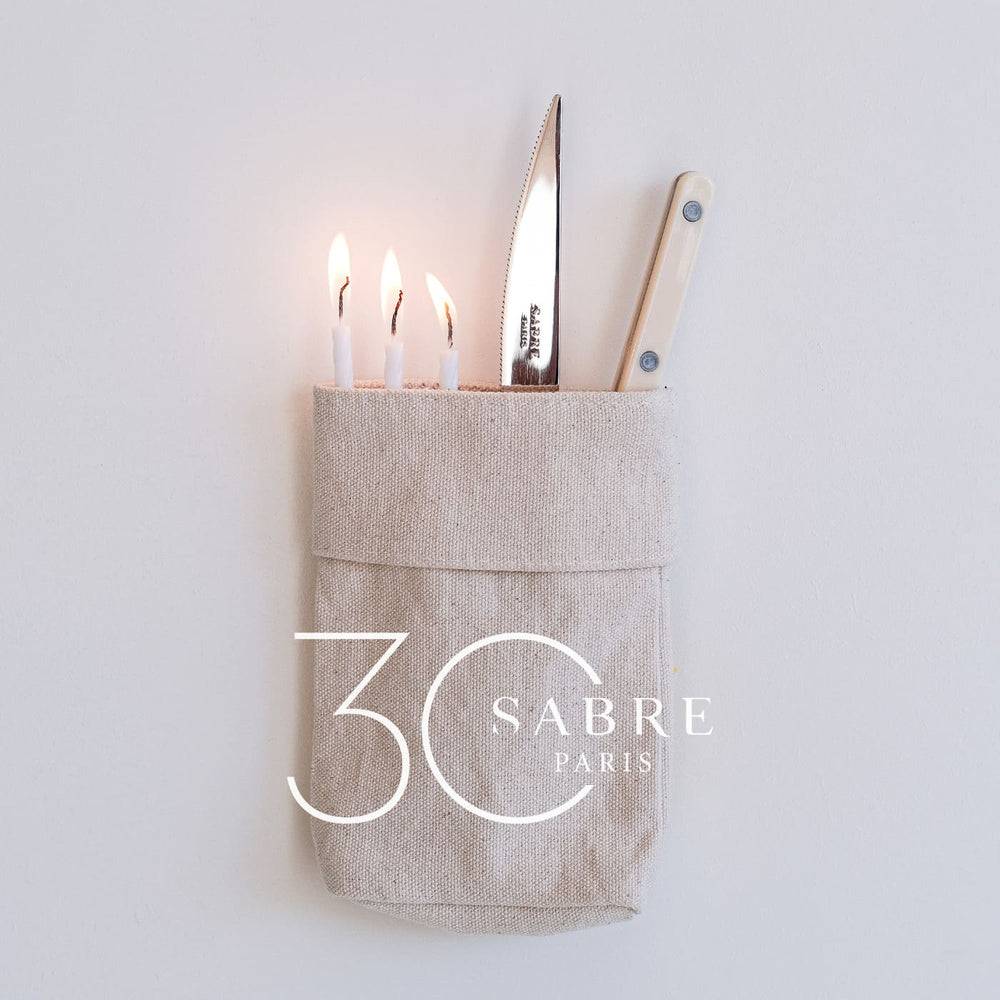 30 years of bringing pleasure to your table
Imagine steaming dishes, clinking glasses and laughter.
This is the scene of a convivial meal that Sabre Paris has been bringing to life for 30 years.

Every day, the House invites it self to your tables by discreetly placing its simple, joyful and elegant cutlery on them.
Innovative design pieces that steal the show from the most beautiful plates, and give a festive air to your gourmet moments.

Look at them, grab them, and enjoy them. From breakfast to dinner,

Sabre Paris cutlery wishes you, in its own way, a very good appetite.
And to live!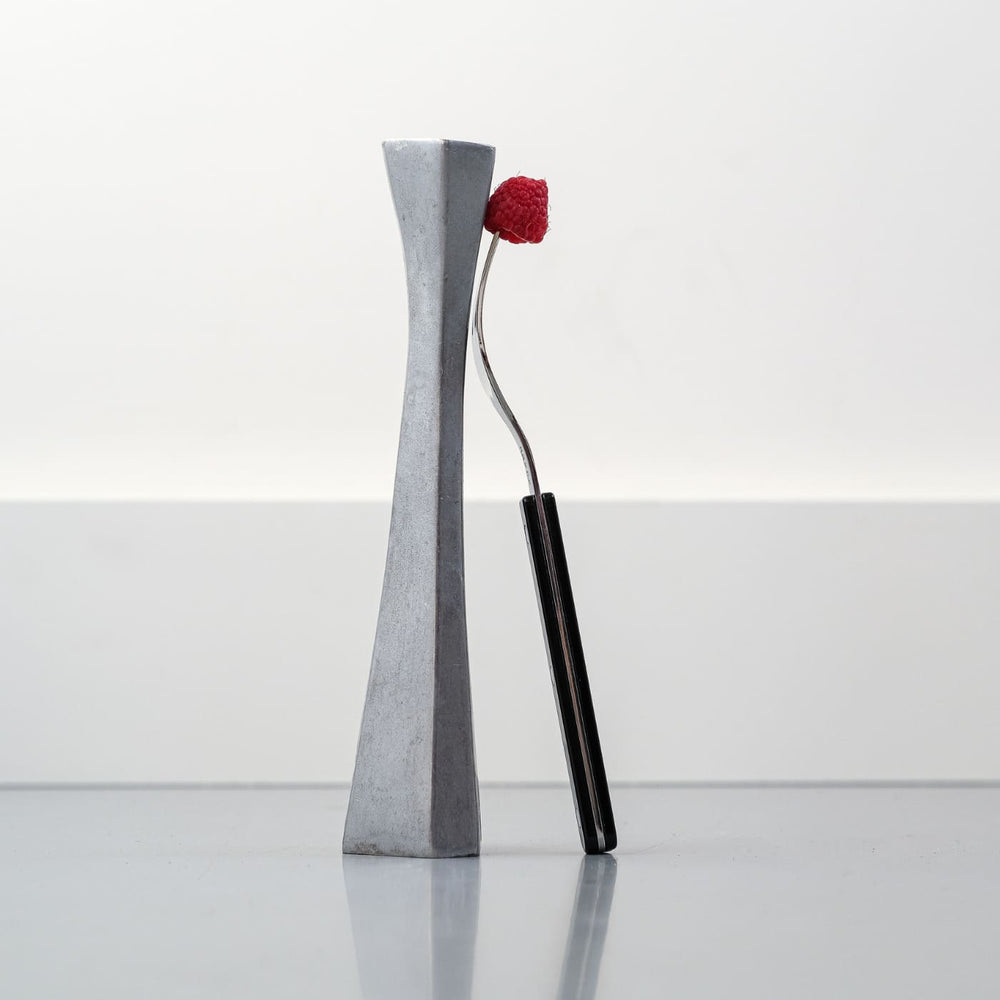 30 years making cutlery that's a cut above
The word "limit" doesn't exist in the Sabre Paris vocabulary – because there are none!
From the first day of the adventure, the House has claimed its total creative freedom. It spurns conventions to invent its own rules at the table.
One of its challenges was to put color and patterns in the spotlight.
A palette of soft, spicy or electrified tones, as well as drawings with a pop or realistic style, make a statement on flatware handles.
They are the key elements of the star Icône, Bistrot and Printed collections.

It's your turn to collect them.
Mix them. And match them.

At Sabre Paris, we encourage you to stir styles together and give free rein to your imagination.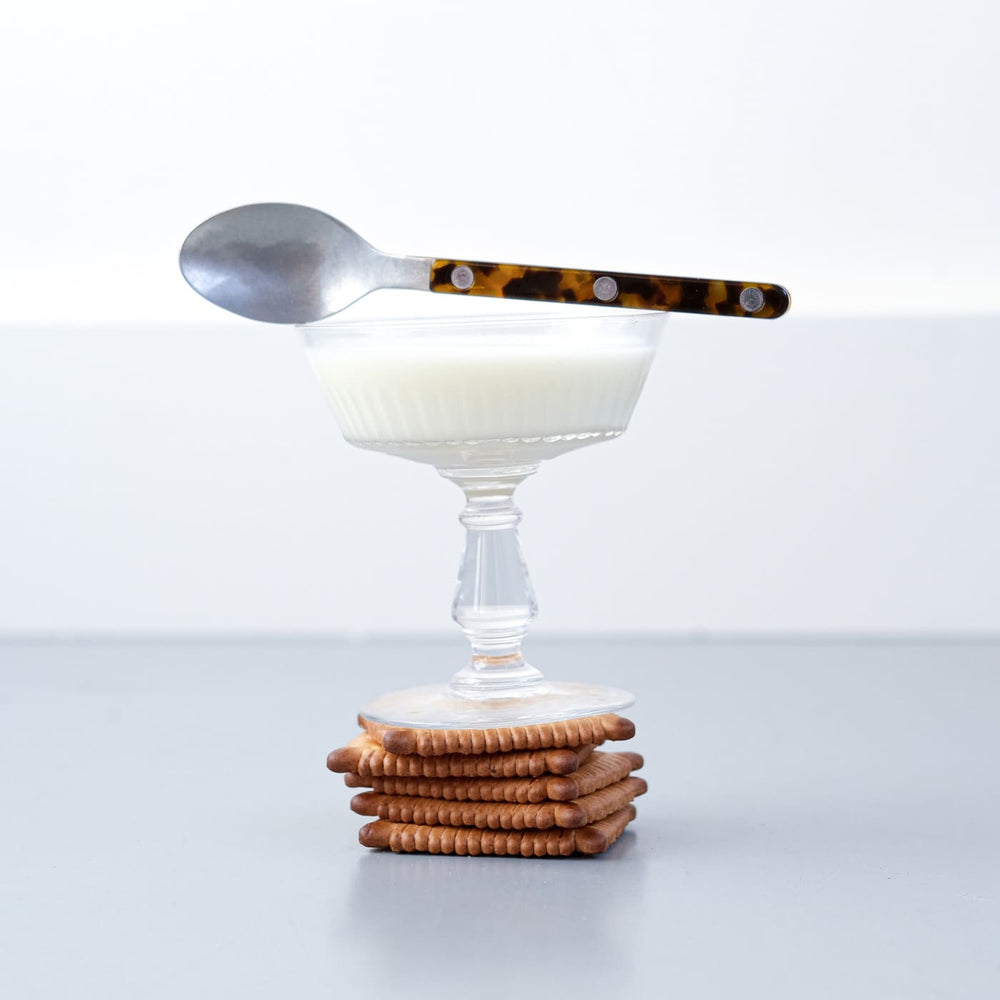 30 years by your side
Sabre Paris belongs to an elite circle: one of the handful of emotional brands with which you can build a real connection.
In three decades, the House has brought new fans along on its adventure, while keeping its loyal admirers who were there from the very start.
In other words: you! With your unwavering support, you filled each step of your life with clever cutlery and shared this passion with your loved ones.
On your table one day, on your friends' table the next. These are not silent objects.
They have been telling your personal stories for 30 years.
And Sabre Paris is proud to write these tales with you, in capital letters, right there on your tablecloths.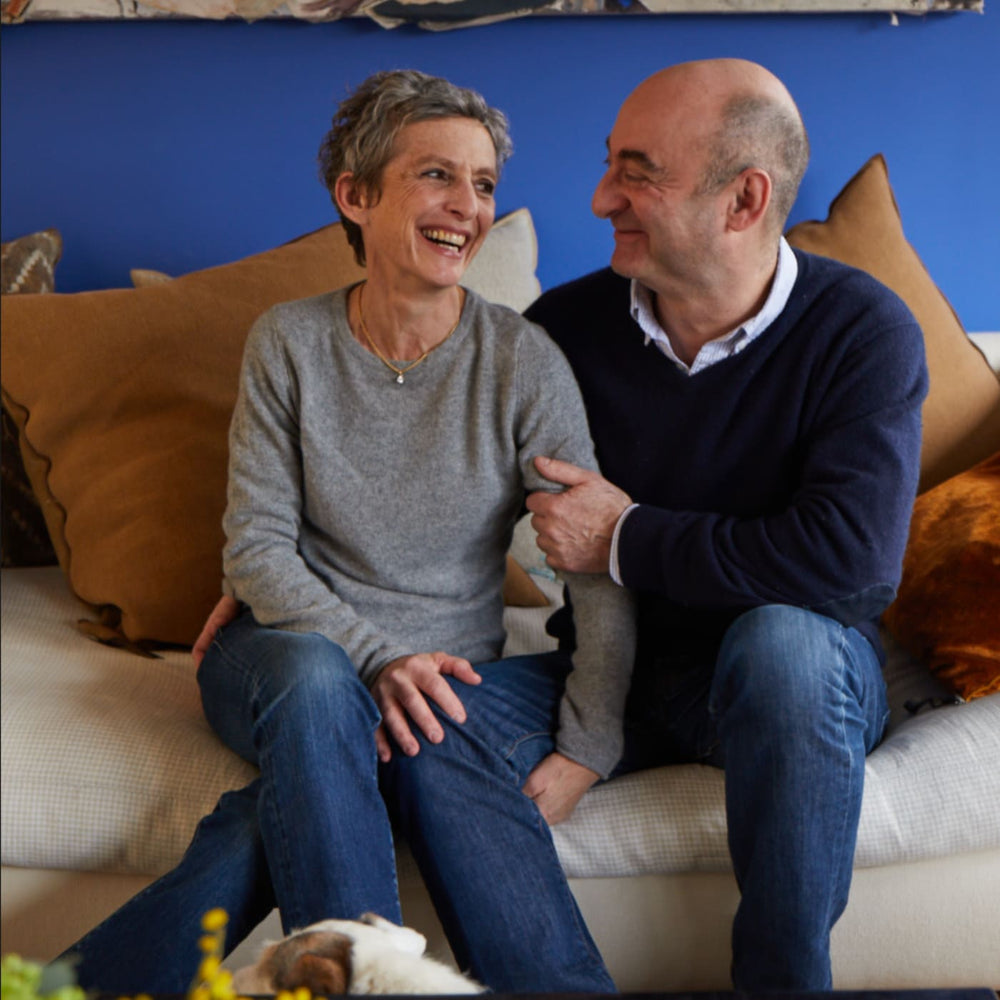 Hand in hand, the perfect duo behind Sabre Paris
Sabre Paris is a story composed with a rhythm – and four hands. Those of Pascale and Francis Gelb.
30 years ago, the couple decided to spruce up tables with a range of cheeky cutlery. Very quickly, their ambition became crystal-clear: to stand out with pieces that unite daring, humor and know-how.
3 decades later, they have done exactly what they set out to do. Together, they invented a new esthetic. And transformed a small French company into a worldwide benchmark.
30 YEARS THAT HAVE ONLY JUST (RE)BEGUN:
The return of Numéro 1, the cult collection
Let's take a journey back in time. Back to 1993, to be precise. The year the first Sabre Paris collection was born. Habitat, the French decoration brand, commissioned a special order from Francis Gelb.
Knives with a square ferrule, requiring specific know-how. The resulting success motivated him to develop the line under his own brand name. 30 years later, the line returns to your tables to celebrate the anniversary of the House.
Re-released in 2023, the Numéro 1 collection celebrates the same wonderful spirit with its slightly beveled wood handles and steel blade.
Simple, ergonomic and high-quality: this flatware is meant to last, for the next 30 years and more.
"From the very start, Sabre Paris has been driven by a spirit of conquest and energy that has stayed strong for 30 years."